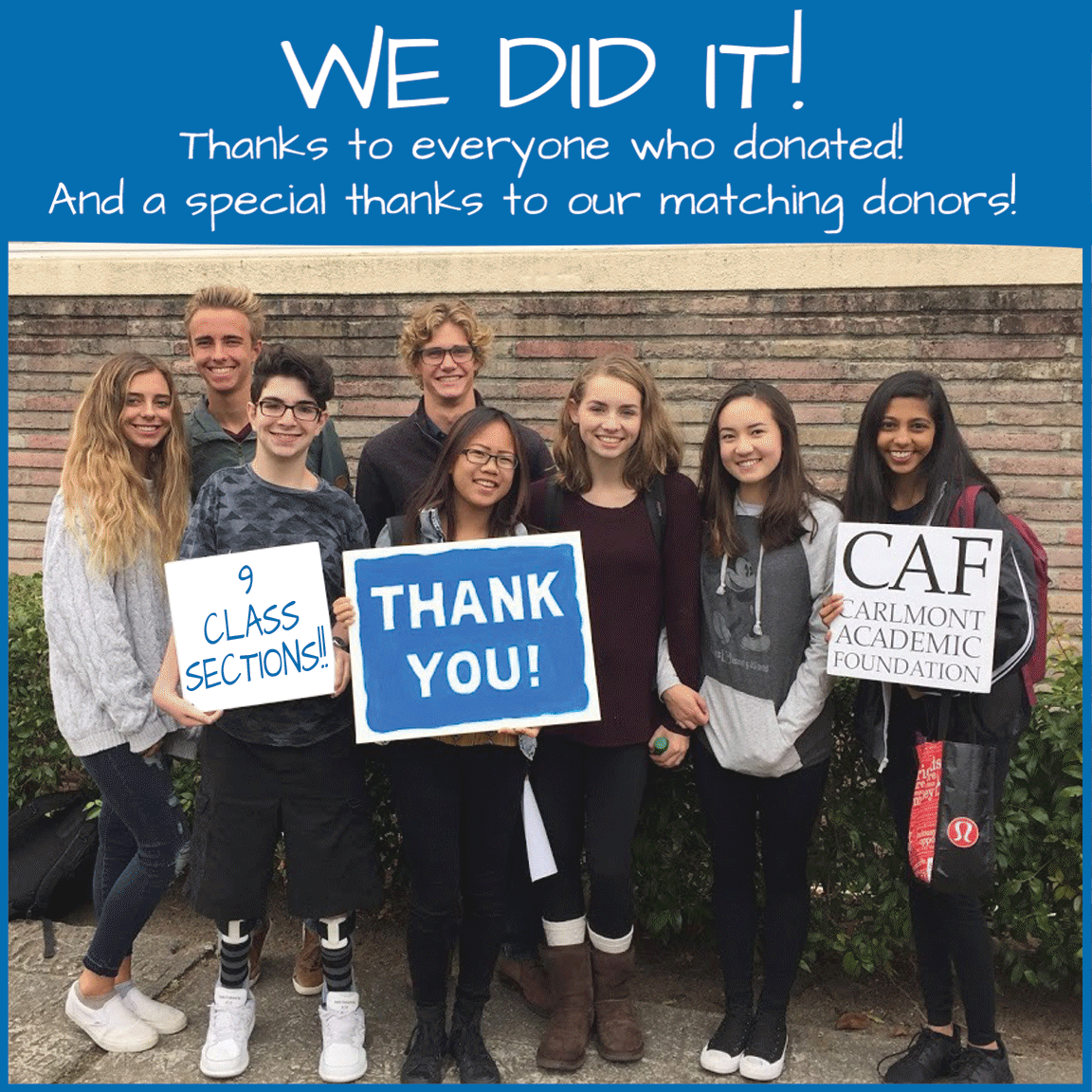 Number of Carlmont Community Donors for Giving Tuesday Now
Thanks to everyone who helped CAF fund over 9, that's right, NINE class sections on this Giving Tuesday!  Smaller class size and more class choices are just a couple of ways that CAF supports EVERY student EVERY day!  If you didn't have a chance to contribute on...
read more
Double your donations impact with matching on Giving Tuesday! View video!
read more