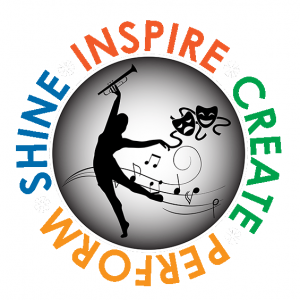 The Mission of the Carlmont Arts Council (CAC) is to support the award-winning Carlmont performing arts programs through fundraising, advocacy, outreach, and program expansion.  To achieve this, we pride ourselves in preserving and upholding the Carlmont Performing Arts Center by funding building operations and maintenance through our ongoing fundraising efforts such as seat endowments and commemorative wall tiles.
 Since the theatre's inaugural performance in the spring of 2009, the Carlmont Performing Arts Center has held over 200 performances in choral, dance, drama and instrumental music. The center is also a popular location for award ceremonies, school assemblies and community performances such as those by the Peninsula Youth Orchestra, Heartbeat Dance Academy, Kirkpatrick's Dance, Masterworks Chorale, Bay Area ETC and more.
Past donations have allowed CAC to purchase the: stage curtains for both the Main Theatre and Studio 'Black Box' Theatre, sound systems for both theatres, CPAC lobby furniture, refurbishment of the main theater's Steinway piano, choral and instrumental music risers, Marley dance floor, lighting equipment and more.  It is with your support that the Carlmont performing arts programs and its performing arts center continue to thrive and provide an outlet for creativity for years to come.
Want to get involved? The Carlmont Arts Council meets four times a year and is always looking for new ideas.
Please email carlmontartsinfo@gmail.com.
As the curtain parts and the seated patrons hush with anticipation, Carlmont Performing Arts enter another uplifting and exhilarating holiday season! What better way to keep the magic and wonder of the arts alive than with an end-of-year donation or special holiday...
The Carlmont Arts Council (under the umbrella of CAF) funds the maintenance and improvements to the Carlmont Performing Arts Center.