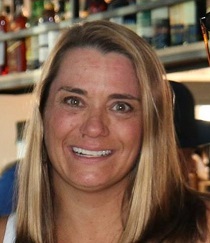 Ulla Foehr has served as CAF President since 2017. Prior to that, she served as CAF's Student Leadership Board liaison. Her work at CAF was preceded by a long history of involvement in our local public schools. She has worked on parcel tax campaigns and has served on the SchoolForce Board in various capacities, including Communications Chair and school liaison for both Central and Ralston. Some of her favorite volunteer work includes teaching Art in Action, and coaching volleyball at Ralston and soccer. She and her husband, Matt, have three daughters, two of whom are currently at Carlmont, and one of whom graduated in 2019.
Ulla's past professional work focused on research on youth and media – content, exposure, literacy, effects, and policy. She received a B.A. from UC Santa Barbara and a Ph.D. from Stanford University. Ulla also serves as a Parks and Recreation Commissioner for Belmont, and in her free time enjoys swimming and hiking with the family dog (Daisy).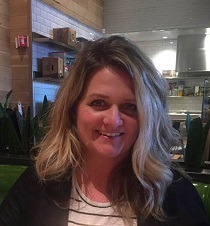 Michelle Kelley currently serves as CAF's VP of Campus & Community Outreach and chairs CAF's Annual Bagpiper Bash.  Last year she also served as PTSA President for Carlmont High School.
Michelle has over 10 years experience volunteering for PTA and the SchoolForce Education Foundation while her children were in the Belmont Redwood Shores School District.  Her roles for the PTA included Fundraising Chair for Central Elementary, 17th District PTA Council President, and co-chair of the Discovery Day event at Central for 5 years.  During her time on the SchoolForce board, Michelle volunteered in several roles including Central's School Chair and the chair for SchoolForce's District-wide fundraiser for several years.  Michelle has long been involved in local sports and served on the Belmont Redwood Shores Little League for 4 years.
Michelle and Steve Kelley have two sons, one is a senior at  Carlmont High School and the other graduated from Carlmont in 2021.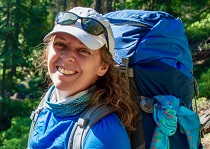 Robin Bennett joined CAF in 2016 and has a senior at Carlmont plus two children who graduated in 2020. Robin and her family have lived in Belmont since 2004, and have made supporting Belmont's public neighborhood schools a family affair with both Robin and her husband, Matthew English, previously volunteering for SchoolForce – Robin as treasurer and Matthew focusing on major donors and endowment before becoming President.
Robin currently volunteers as a Court-Appointed Special Advisor (CASA) for foster youth in San Mateo County and is a corporate attorney with Sheppard Mullin Richter & Hampton, LLP. She has a BS from Northwestern University and a JD from the University of San Francisco School of Law.
CAF's Executive Board is comprised of dedicated parent volunteers with expertise in a variety of areas, including fundraising, finance, and marketing.  Learn more about the members of our Board and their professional and volunteer background.  Thank you to our board and our wonderful CAF volunteers!
2022-2023 BOARD OF DIRECTORS INFO COMING SOON…
BOARD OF DIRECTORS, 2022-2023
Ulla Foehr, Interim CAF President
Tim Hoffman, President Elect
Marian Wells, Secretary
Julia Williams, VP Finance
Heidi Bianchi, VP Campus/Community Outreach
Grete Fry, VP Parent/Community Fundraising
Sandra Sandivo, VP Business Outreach
Marjan Mossadeghian, VP Marketing
Tiffany Booth, VP Operations
Laura Bierwagen, BTI Representative
George Mastalir, Arts Council Representative
VOLUNTEERS
Daniel Alcazar Roman
Lisa Bagood
Kim Bishop
Lisa Bock
Shelly Kim
Sarah Knight
Jacqueline Kraft
Jo Kupbens
Flora Lee-Chan
Linda Leung
Heather Mannion
Stacy Markel
Shruti Mukhtyar
Laura Miyazono
Clarissa Naftzger
Jeff Selman
Nivedita Sahasrabudhe
Linda Sonne-Harrison
Jenn Yu