We are excited to announce that Oracle has once again awarded Carlmont Academic Foundation (CAF) with a $20,000 grant. The FY23 grant will continue support for rigorous STEAM teaching and learning by equipping classrooms with cutting-edge equipment and instructional resources designed to promote critical thinking, creativity, collaboration, and communication. The grant will support a broad range of classes including the Biology, Chemistry, Physics, and AP Environmental Science courses.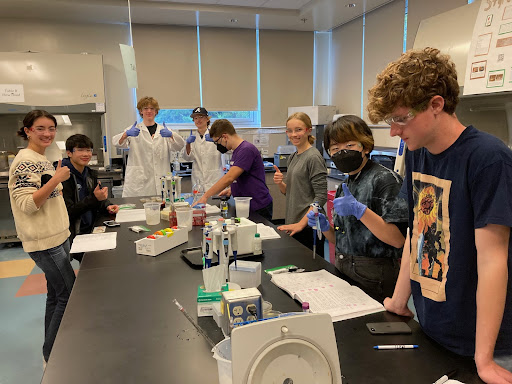 Specifically, the grant from Oracle will provide:
A state-of-the-art grow wall hydroponic system, enabling 220 AP Environmental Science students to make self-contained ecospheres to study land use, agriculture, and ecosystem health.
Replacements for outdated and damaged lab equipment to enrich learning for 780 biology students including micropipettes, human body system models, and updated technology equipment.
Vernier Labquest data collection platforms, electronic balances, probeware sensors, and ring stands for 500 chemistry students to conduct hands-on labs.
Ten new computers for 350 physics students to collect and conduct video analyses.
Oracle is committed to using its resources to advance education, protect the environment, and strengthen communities. We are honored to team up with them to advance these causes. Thank you to Oracle for its continued generous support of Carlmont High School and of our goal of enriching the educational experience for all our students.