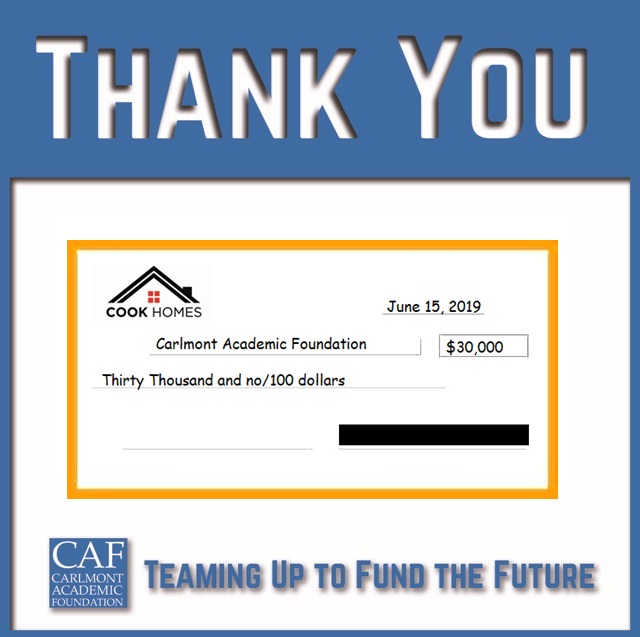 CAF would like to thank Cook Homes for their continued support and generous donation of $30,000 this year. For the third time, Cook Homes offered the opportunity to "Sell Your House for $1" as part of CAF's Bagpiper Bash. This year, the Cook's offer was purchased for $30K (which was $10K above asking)! It was a win-win for all parties involved. Thank you Carlmont parents Chris and Bryce Cook of Cook Homes!!! www.cookhomes.net
The Cooks' wonderful donation is not all Chris and Bryce are offering to support CAF. Are you thinking of buying or selling your home (or know someone who is!), you can still support CAF with the "CAF Package" being offered by Cook Homes again this year. For ANY buyer or seller who buys or sells a home with Bryce and Chris Cook at Coldwell Banker and asks for the "CAF Package," Cook Homes will donate $5,000 to the Carlmont Academic Foundation upon the close of escrow.
And that's not all! Once four CAF Packages have been used, the donation amount goes up to $10,000 per closed transaction with the CAF Package. There is NO limit to the amount of donations made to CAF for the 2019/2020 school year. So please, spread the word! This is a great deal for Carlmont High School and an incredible opportunity from a trusted local Realtor (Chris Cook CAL RE 02077693).