Bagpiper Bash 2018 was a Smash!
On Sunday, September 23rd, 160 Carlmont parents, teachers, administrators and community members attended the CAF Bagpiper Bash at Waterdog Tavern. Special thanks go to Carlmont parents Anne Markle and Toby McMillen and the staff of Waterdog for the great and plentiful food, wonderful ambience and party atmosphere that made the night memorable.
As the guests entered, they were able to check out the competition for the annual "Waterdog of the Year" competition. We are pleased to announce that Indy, a joyful Goldendoodle, was named the 2018 Waterdog of the Year. A community panel of judges narrowed the 71 entrants down to 5 finalists. Carlmont High School students selected Indy in a special "Dog Election." Indy's picture will hang in the Waterdog Tavern entryway for the year.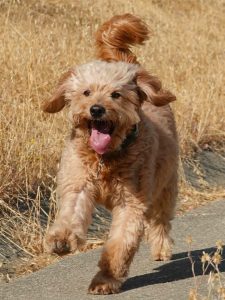 During the evening, guests noshed at the taco bar and socialized over cocktails. CAF is pleased to announce that the Bryce Cook Group "Sell Your House for $1" offer was purchased for $30K, $10K above asking! It was a win-win for all parties involved.
In one evening, CAF raised $60,649! The Fund-A-Need for the journalism department raised enough money to purchase 12 workstations, 2 more than our goal of 10! Generous Bash goers donated $10,980 towards this updated technology for CHS' award-winning journalism students.
Thanks go to Bash Chair Michelle Kelley and her crack team of volunteers including Robin Bennett, Clarissa Naftzger, Alexandra Bernardini, Cheryl Selman, Mandy Gibbs and Ulla Foehr. We would like to thank our generous business donors who sponsored the event and contibuted to our gift card wall at the Bash. Bash business sponsors include: The Bryce Cook Group – Real Estate, Oracle Corporation, Vidya Babu, JSD Construction, PurpleTie.com, Weil Eye Care Center, Pietra Fina, All Eyes on You Optometry, Blue Plum Design, Cuisinette, and Rise Above Strength. Gift certificates were donated by Above and Below Skin Studio, B Chic Fashions, Beatutique Beauty Bar, Bella Nails, Briar Shop, Doc's Bagels, Farmhouse, First Impressions, Luna Bay Arts, Mr. Pickle's Sandwich Shop, Paws and Prints Studio, Perbacco, Rise Above Strength, Safeway, Slanted Door, Vivace and Waterdog Tavern. When shopping locally, please consider supporting the businesses who support CAF.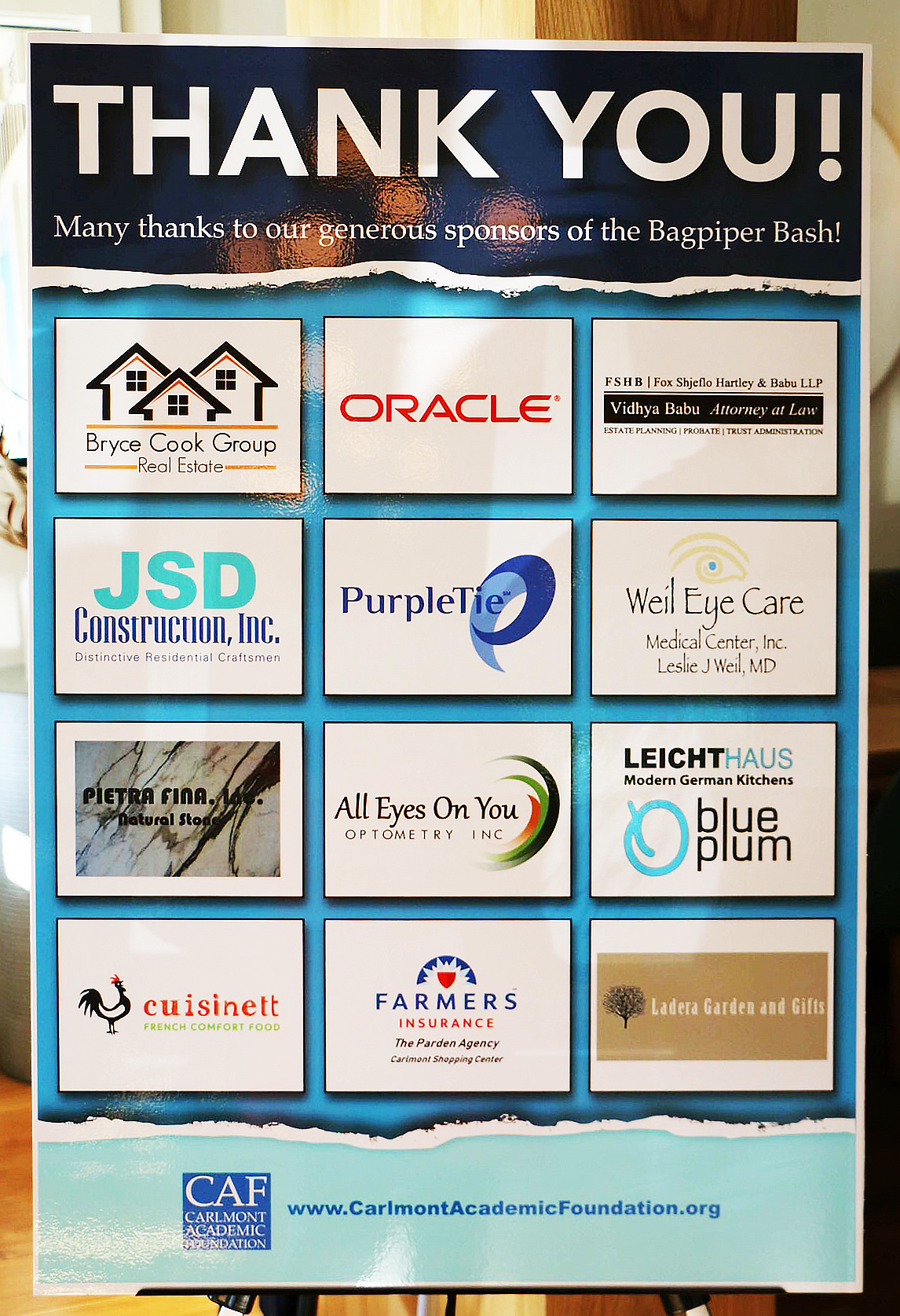 Sell Your House for $1 has been
SOLD

!!!
CAF is excited to announce that the Bryce Cook Group's offer has been purchased for $30,000! This incredible opportunity not only saves the family money, but CAF benefits as well. THANK YOU to Bryce and Chris Cook for their ongoing support of CAF. If you missed out on this great offer, and are buying or selling your home (or know someone who is!), you can still support CAF with the 'CAF Package' being offered this year.